The weather in Kentucky is ridiculous. In a week's time you can sweat from the heat, freeze from the cold, get blown away by the wind, slip on the ice, and wash away in flash floods. For me, as a migraine sufferer, it's torture this time of year. Significant changes in the weather always trigger my migraines.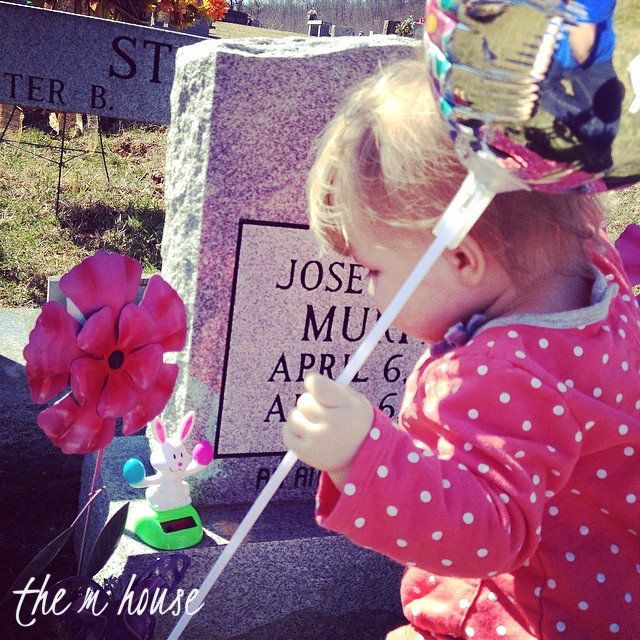 Today it's 20 degrees, tomorrow it's supposed to snow, and by Friday it's supposed to be back up to around 60. At any rate, Saturday was beautiful. We had Z's Easter pictures taken and I am patiently awaiting their arrival. I CAN'T WAIT! They are going to be adorable! After her pictures, we drove down to the cemetery to do a little springtime decorating for Josey. I haven't had a chance to visit in months because of our horrible winter and I was beginning to feel guilty. This was also the first time I took Z with me. I can't describe what that felt like. We stayed for about 15 minutes or so. Z played in the grass while I picked up and finished decorating. It was really nice and honestly, the first time I actually felt a peace settle over me while I was there. It will be four years next month, which is so hard to believe. However, I am so thankful for where we are today and especially for our beautiful Baby Z!
Now you can read
The M House
on your Kindle! Simply click the link below.